Updated 2/2017
***ALL SALES ARE FINAL***













PRO STAFF California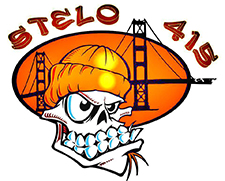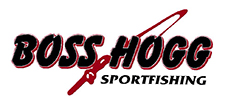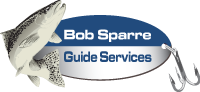 PRO STAFF CANADA

PRO STAFF Oregon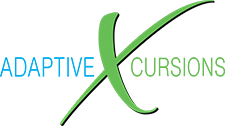 PRO STAFF Washington/Idaho
Fishing charter in Cowlitz County, Washington - Captain Tony Fana
IFish.Net




Now Distributing to Albany & Lebanon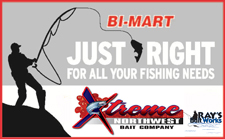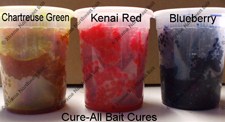 We Now Sell Differnet Brands of Vacuum Sealers Call or email us for more information.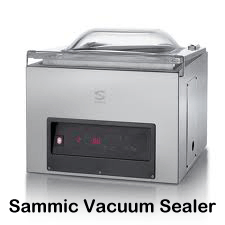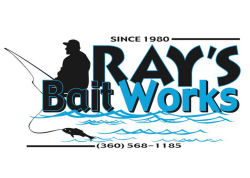 Sponsors/Supporters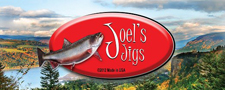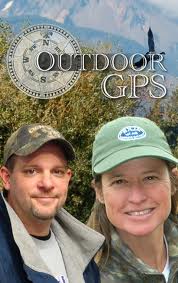 Proud sponsor of Outdoor GPS. Wednesdays 6pm & Friday, Saturday, and Sunday at 8am
Osprey Claw Charters
Rob Spencer Pro Fishing Guide Custom Chartered Adventures(360)513-5346 Vancouver,Washington USA
Just wanted to drop a line a say thank you for selling me nice looking green label herring and also to tell you that I really appreciate the great service Xtreme Northwest provided. I look forward to doing business with you in the future.
From all of us at Osprey Claw Charters,
Thanks
Rob

Pro Staff
All Seasons Guide Service
Jack Smith
503-842-6313
jackandtina@centurylink.net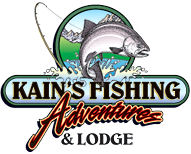 Hooked For Life Guide Service
Jarrod Kelso 541-359-8370
Welcome to Xtreme Northwest Bait Co

Welcome to Xtreme Northwest Bait Co. LLC – offers the finest cured salmon roe available. Here at Xtreme Northwest we Specialize in Quality Fishing Baits, Bait Cure, Powder Scents, and Attractants. There are other baits companies out there but they don't offer what we have to offer. Only the freshest salmon eggs are used with the purest quality cure to make a bait salmon/steelhead can't resist and is home to a wide selection of fishing baits products and is an Oregon based supplier of fresh and cured Salmon Roe. We own and operate year round. We specializing in salmon roe to sure the high quality, sustainable bait that is always the finest products available. Whether you are a long-time customer or trying us for the first time, we believe you will see our commitment in the entire line of Xtreme Northwest Bait products. Our web site provides information about our company and products and about fishing bait in general. We also offer a Sportsman forum. Sign up now Click Here!

WHOLESALE

Xtreme Northwest Bait products are available on a wholesale level!!! We encourage anyone with a Marina, Tackle Store , Baitshop or even someone willing to sell out of their home to contact us!!! Xtreme Northwest Bait was started and continues to operate as a home business!!! Small businesses are the backbone of the U.S economy and I would encourage and support anyone who is willing to start one!!

If your looking to be on our Xtreme Northwest Bait Pro Staff, get hold of us. Inquiry Please text me at 541-981-4449.

Herring & Other Baits 2017

Coon Shrimp
$8.50 per lb.
2 lb minimum for shipping orders.
35lb cases $227.50/ $6.50 per lb.
Anchovies 40 trays per case.
$170 per case
Herring BY THE CASE ONLY
$4.86 per tray
Red 48 trays per case
Green 36 trays per case
Blue 28 trays per case
Purple 22 trays per case
Black 18 trays per case
All herring is starved, vacuum sealed and this year's bait.
CASE COUNT PER TRAY CAN CHANGE
Pick up at my place of business or I will meet customers from Portland down to my place of business on days I meet my wholesaler, or have them ship to your door.
I ONLY SHIP MONDAY-WEDNESDAY FOR THE QUALITY OF BAIT.
Ask about guides pricing.
NO SALE TAX
Fill out the order form for shipping orders.

#xtremenorthwestbait #coonshrimp #salmon #steelhead #sturgeon #herring#anchovies #merseyprawns #fishingbait #cureallbaitcure #purepowderscents

New Xtreme Northwest Bait Logo

California Delta Sturgeon Loves Xtreme Northwest Baits




California Delta Sturgeon Caught off of Xtreme NW Bait

Cure-All Bait Products

We have just acquired Cure-All® Bait Products from Throbbin' Rod Tackle Company owned by Lynn Wymore, and believe it to be some of the finest bait cures on the market! I'm not going to stick my neck out too far and say it's the BEST — but I will say there's none better. Back to the Original Cure-All Formula.

We are currently seeking distributors for our Cure-All® Bait Products — Information can be obtained on the Contact Us page.

Explore A Premiere Educational Fishing Community

Loyal Sponsor

**New Product**

This is not just pickled lamprey, it's loaded with ingredients and amino acids that trigger a strong Olfaction bite enhancers plus REAL LAMPREY BLOOD, so sparking a robust feeding response.
In turns trigger both senses of smell and taste will provoke a strong feeding response.

Cant sell this to Oregon or Washington customers, sorry its a state law that you can't use lamprey for bait.


Fresh Cured Salmon Eggs
Cured Salmon Roe $28.00 per 2 lb. qt. Package in a nice looking qt plastic jar with a screw on lid. Perfect for bobber, drifting or back bouncing fishing. You can pick these up at my shop location in Lebanon, Oregon or have them shipped. I also have uncured salmon eggs, check the product page for more details.

Order Form Link: http://xtremenorthwest.com/phpform/orderform.html




Fresh Frozen Lamprey Eel in stock (Limited Supply).




They are from the Pacific Ocean System, Order them, before they're gone.
Lamprey is the hot ticket for the sturgeon.
The Lamprey is package one eel per vacuum bag.
Ask about BULK Pricing. Email for Wholesale/Resale prices.
Limited Supply!
These Lampreys are NOT from the Great Lakes they are from Pacific Ocean system.
We ship anywhere in the United States/ Canada.
If you know any Bait & Tackle Shop or Bait Wholesaler Needing Lamprey Let me know.
Price as follows:
Regular Size $8.50 Per Vacuum Pack Lamprey
Jumbo Size $13.50 Per Vacuum Pack Lamprey

Not Sold To Oregon or Washington Customers




Fraser River Sturgeon July 19th, 2009
6.5 feet - about 175 lbs. Caught using Lamprey Eel. 45 minute fight.

Fresh Salmon Eggs

California Delta Sturgeon

Here are a few photos of the sturgeon caught on Pickled Bloody Lamprey.
Photos courtesy of Stelo 415. Click here for more photos.

Xtreme Powder Scents

The perfect additive for improving any curing recipe
Xtreme Northwest Powder Scents adds a stronger, more powerful scent trail than using other liquids or gels alone. Because the powders are water based, they readily soak into all baits used. Xtreme Northwest Bait Powder scents are loaded with all the amino acids and pheromones that you need, they bring up the natural smell and scent trail of natural bait. Also Powder Scents are the perfect additive for improving any curing recipe. Powder Scents are the perfect additive for improving any curing recipe. A valuable tool for any fish throughout North America and the world, this carefully mastered, an all-natural product with no chemicals added, All-Green, and Organic formula is packed with 100% pure raw products turn into a powder form. We've used a secret process to transform the raw products into a 100% pure powder form that's deadly when sprinkled on your eggs, prawns, sardines, herring, corn nibblets, tuna balls or any other desired baits. Xtreme Northwest Bait Company is the first fishing company to manufacture a broad spectrum of scents; these powders are the strongest on the market.

Directions
Just remember that when using powders they need time to marinate in. We recommend a minimum of 15 minutes, with 4 to 8 hours being ideal. Add the desired amount of your flavor powder scent to your favorite curing recipe or simply sprinkle it on your eggs, prawns, sardines, herring, corn nibblets, tuna balls or any other desired bait, and let it marinate it night before using or during the curing process. This is the ultimate marinade for eggs, shrimp, etc.

Pure Powders in Stock Now:

Pure Powdered Sand Shrimp 2 oz. Bottles $8.99

Bulk Scents

Sand Shrimp, Tuna, Sardines, Anchovies, and Salmon Eggs

1 lb.(16 oz.) $70.00, 1/2 lb.(8 oz.) $35.00, 1/4 lb.(4 oz.) $17.50, 1/8 lb(2 oz.) $8.99

Other Scents will be coming in the furture.

If your looking for a Special Scents feel free to ask about it.

We do custom dying for your favorite scents

More Information on the New Products Page

California Delta Sturgeon Here are a few photos of the sturgeon caught on roe.
Photos courtesy of Stickem Sportfishing. Click here for more photos.